Clearpath School of Herbal Medicine offers comprehensive knowledge and practical skills for all levels of herbal students. Working sustainably with plants – in field, forest, farm, and pharmacy. learn timeless holistic health principles for personal health, community or clinical practice. We offer foundations, tools, and guidance for cultivating a healthier life, and helping others.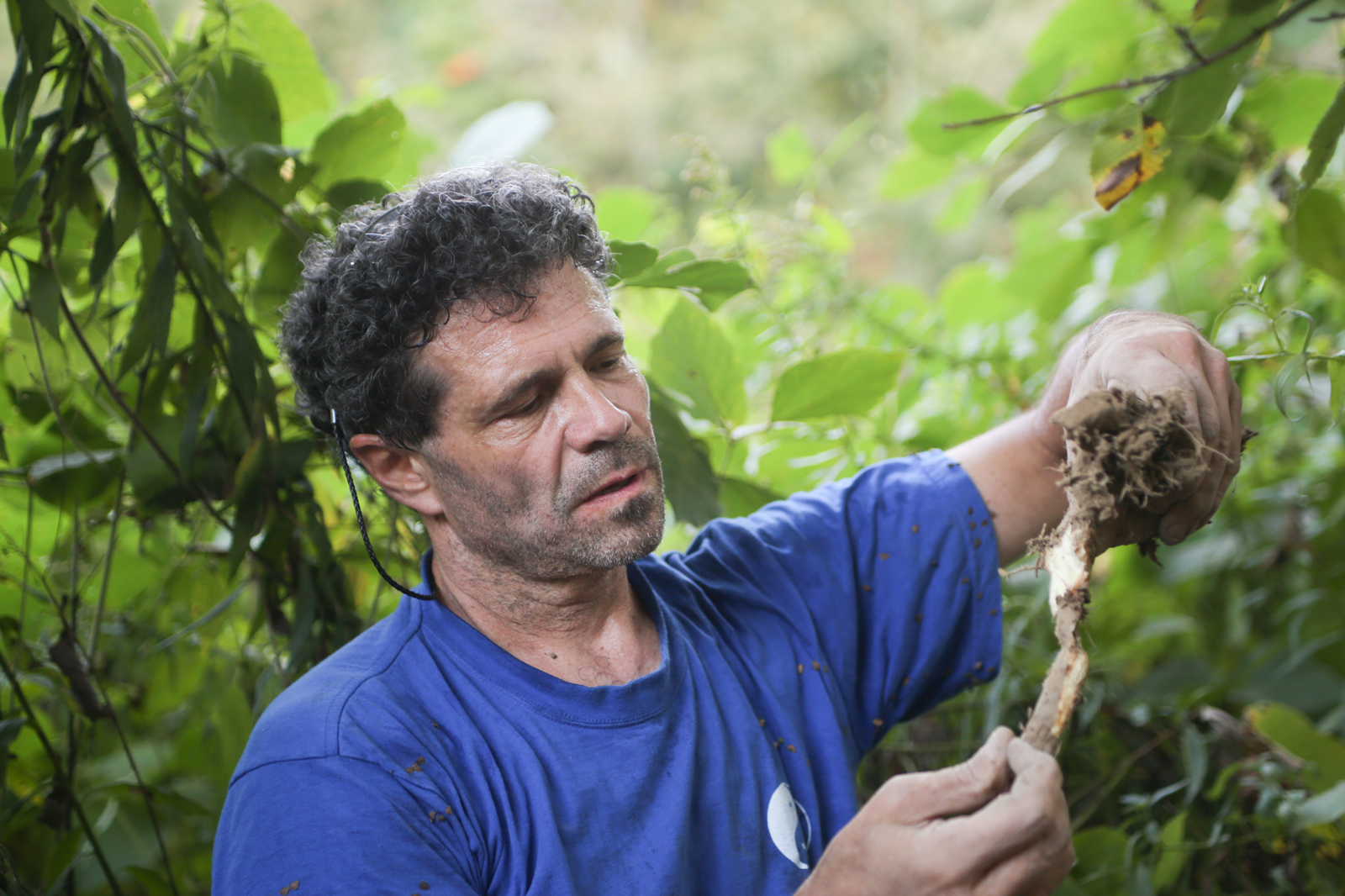 Herbalist Chris Marano and the Clearpath Herbals' staff provide comprehensive, herbal-based health care for the individual. We address the whole person — body, heart, mind, and spirit. We help others uncover their healing potential and follow a clear path to health and vitality by offering safe and effective strategies in areas of lifestyle, nutrition, and plant medicines/herbal remedies.

Check out our latest herbal video tutorials
More on Chris Marano and Clearpath School of Herbal Medicine
As a teacher of human health and potential, herbal medicine, and Earth-stewardship, Chris brings over thirty years experience as a bonafide educator with bachelors and masters credentials from Columbia University (Pre-med major, Eastern philosophy and spirituality minor) and Columbia Teachers College (MA in sciences education), with over twenty and counting years teaching biology, anatomy-physiology, environmental studies and herbalism at the secondary school and university level (currently teaching 'Topics in Herbalism' in the Sustainable Foods and Living Program at the University of Massachusetts at Amherst). Clearpath School of Herbal Medicine has been teaching people interested in broadening and deepening their personal understanding of holism as well as educating and nurturing aspiring herbalists since 2000.
And of course, Chris brings decades of training and practice in clinical herbalism, drawing from Western, Chinese, and Native American healing traditions. Using herbal formulas, formulated from his extensive experience and custom-blended from an apothecary of over 300 tinctures (extracts), Chris addresses virtually any health condition or opportunity, working with all ages, to help people find their own clear path to healing.
Clearpath Herbals is the ongoing and evolving vision of Chris Marano, herbalist and educator. With self cultivation and stewardship at the foundation of this vision, Clearpath Herbals seeks to bring the very best of herbal education and healthcare service to the public. Clearpath Herbals offers a school, holistic healthcare, and products.
Herbalism Courses From Clearpath School of Herbal Medicine

Foundations of Western Herbalism, Part 1 is the first installment of online herbalist courses from Clearpath School of Herbal Medicine. Students of herbalism can access this course online, from anywhere, on the schedule that works best for their lives. Learn more about this online herbalist course here…
Cultivating the Healer Within (Level 1) is made of Foundations of Western Herbal Medicine and Foundations of Chinese Herbal Medicine. Learn more here…
Foundations of Western Herbal Medicine both honors and interweaves the long-evolving healing traditions of Native American medicine and European-based herbal medicine. It provides a solid foundation upon which to build a strong herbal practice, and includes diverse and effective tools for self-investigation and empowerment in order to grow as authentic human beings, as this is where healing wisdom begins. Learn more here…
Foundations of Chinese Herbal Medicine explores the foundations of Chinese Herbal Medicine, making it accessible and practical for anyone interested in human health, and providing participants with the foundations necessary to move on to more advanced knowledge in the areas of herbalism and holistic healing. Designed for those wanting effective tools and relevant knowledge to provide for personal and family health care, and to pave the way for those working toward becoming community and clinical herbalists. Learn more here…
Cultivating Community Herbalism (Level 2) provides an in-depth, comprehensive exploration of human health and herbal medicine that builds off the Level 1 Cultivating the Healer Within program. It interweaves Western, Native American, and Chinese healing traditions while investigating major health and wellness concerns of our time from an herbal, holistic perspective. The intent of this course is to provide the framework, tools and knowledge necessary to enable aspiring practitioners to become active community herbalists. Learn more here…
Cultivating Clinical Herbalism (Level 3) helps serious herbal students develop and nurture skills and confidence necessary for a quality clinical herbal practice. Learn more here…
Materia Medica consists of three classes, each three hours long. Four Materia Medica courses run each year. They are available to the general public and required of certificate path students. A Materia Medica course goes in-depth on five herbs of Western and Asian herbal traditions, traditional and modern uses, scientific and folkloric wisdom. Learn more here…
Plant Attunements are an invitation to students who wish to deepen their connection with plants, through individual and shared experience, interacting in a safe container with committed students of herbalism. Learn more here…